Top 10 Mainstream YouTubers Who Have Fallen From Grace
August 13, 2021
YouTube is one of social media's biggest platforms, with 2.3 billion users active monthly worldwide. Among the thousands of monetized YouTube channels, some have such large fan bases that they can rake in millions of dollars every year.
But the turn of the new decade brought a wave of social and political "activism" on social media that has resulted in a flurry of witch-hunts against these virtual "influencers" demanding they be held accountable for their past and, in some cases, present behavior – no matter how innocent or minor. Additionally, as they compete for followers, YouTubers tend to eat their own. Here is a list of some of YouTube's biggest mainstream creators who have been attacked and cancelled by online bullies.
Top 10 Disgusting Mukbangers On YouTube (And Why We Can't Stop Watching Them)
10

David Dobrik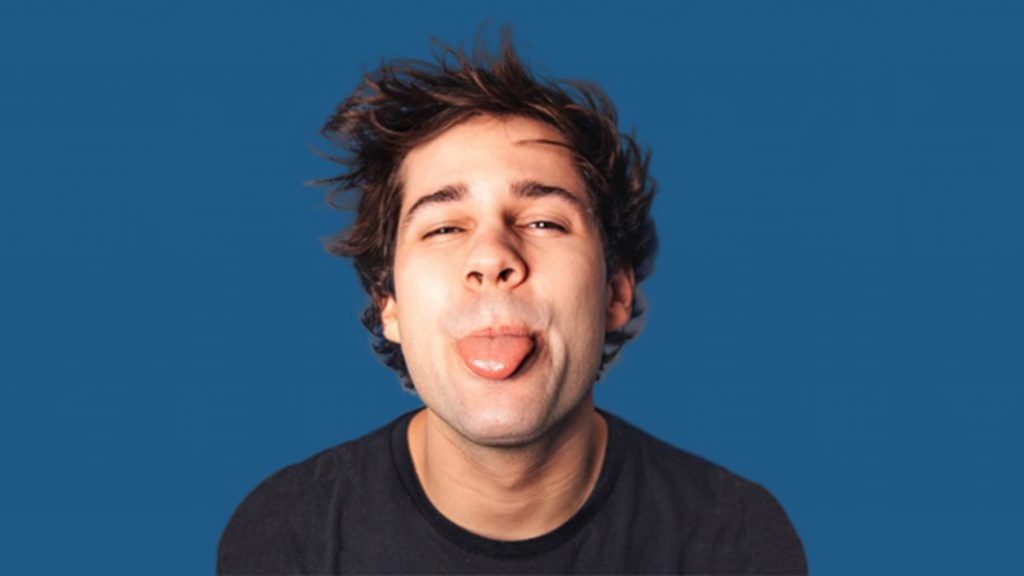 David Dobrik was once considered one of the biggest "celebrities" (if you can call them that) on YouTube. After becoming popular on Vine, Dobrik jumped over to YouTube, where he led an ensemble of content creators known as the "Vlog Squad"—a group of friends who were consistently featured in his daily vlogs. (A "vlog" is a video blog.) His craft has provided him with a net worth of $15 million. But Dobrik's YouTube stunts, which typically involve pranking others while he films, have earned him the reputation of being a bully.
In April 2021, Vlog Squad member Jeff Wittek released a five-part video series on his own YouTube channel documenting a June 2020 accident that resulted in his breaking his face and skull. While shooting a video for Dobrik's comeback vlog after a year-long hiatus, Wittek and a group of Vlog Squad members went wakeboarding in a shallow lake, where they were pulled around by an excavator operated by Dobrik, who was simultaneously filming. When it was Wittek's turn to swing from the line, Dobrik raised the line high and suddenly stopped. The momentum caused Wittek to swing around and slam into the side of the excavator. He dropped into the shallow water while still attached to the line.
In the documentary, Wittek justifies his willingness to participate, saying: "I just jumped out of a plane 20 times. What's the worst that could happen if I swing from a rope over a one foot deep lake?" But then he adds, "I didn't know I was going to go that fast. So I grabbed the fucking rope and I tried to make a goddamn funny video for people, but this is where I made a mistake. I forgot that the biggest fucking idiot I know was driving it."
Dobrik is a bully. Strike one.
9

Jason Nash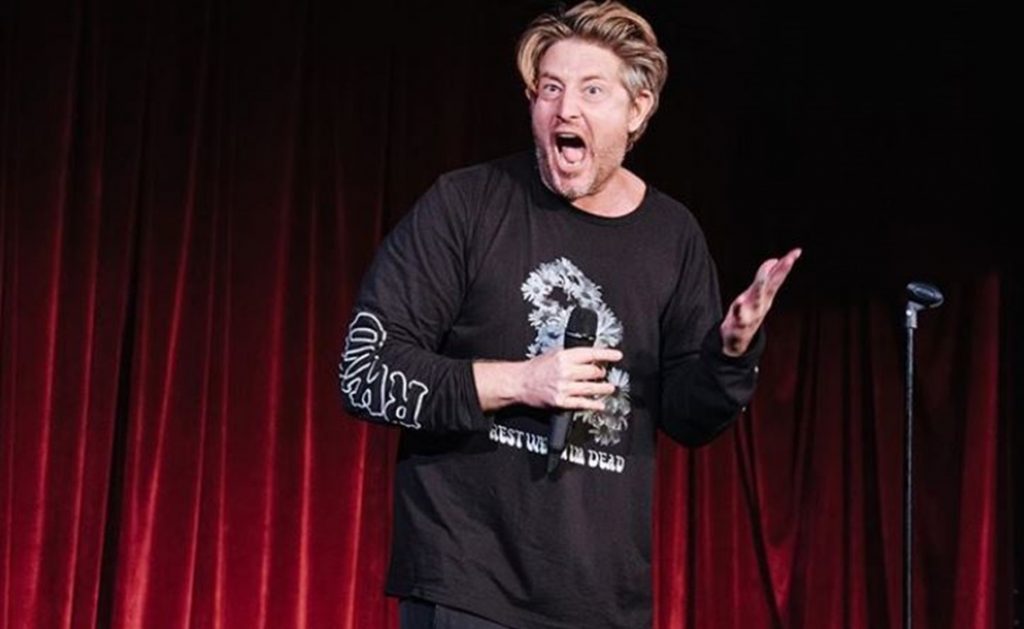 Jason Nash, a failed actor and comedian, was invited to join the Vlog Squad after Dobrik saw him at a comedy club. Nash grew a significant online following of his own. He has appeared to be desperately attempting to be relevant as an "old guy" to a younger generation, even dating YouTuber Trisha Paytas—15 years his junior—from 2017 to 2019. Paytas claimed that Nash broke her heart "because Dobrik told him to."
Nash is best known for subjecting himself to degrading comedic bits for Dobrik's vlogs. One of these skits involved pranking fellow Vlog Squad member Seth Francois in 2017. (Another victim of Dobrik's bullying, Francois has claimed that as the only black member of the group, he felt "pressured to participate in bits that came off culturally insensitive.")
In February 2021, Francois accused Dobrick of sexual assault for the 2017 stunt. Dobrik tricked him into kissing a masked Vlog Squad member. Francois thought he was kissing a female, Corinna Kopf, but it was Nash who was under the mask. Dobrik apologized on his vlog, saying "consent is super, super important" to him.
Dobrik is insensitive. Strike two.
8

Durte Dom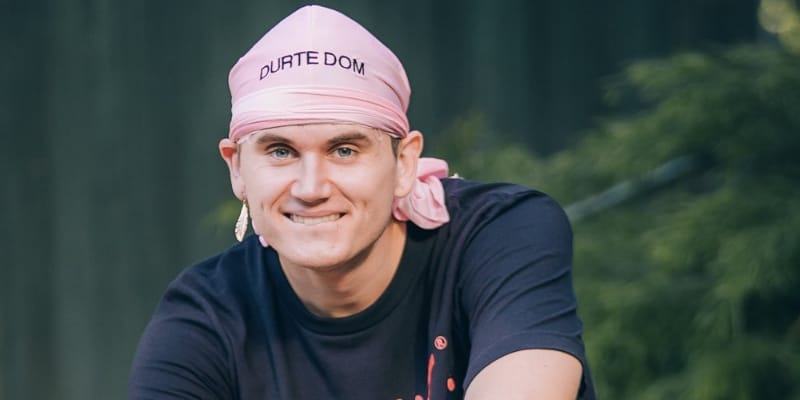 Speaking of consent…
Former Vlog Squad member Dominykas Zeglaitis is a childhood friend of Dobrik's. Dobrik gave Zeglaitis a platform to portray character "Durte Dom," an overzealous, sex-obsessed guy who was like a young Hugh Heffner.
Because Dobrik's vlogs are always a blend of comedy and reality, it's sometimes difficult to tell where that line is drawn. In March 2021, an article from Business Insider suggested that the line had definitely been crossed. The article reported that a woman alleged she'd been raped by Zeglaitis during the filming of a video about group sex. The woman claimed she'd been given alcohol by the Vlog Squad and was too drunk to consent. She said Zeglaitis had sex with her after she passed out.
The encounter was shot, edited, and posted by Dobrik. The published video portrayed the sex as a consensual, three-way hookup. The video received more than 5 million views before it was eventually taken down at the woman's request.
Strike three. You're out.
7

Nikita Dragun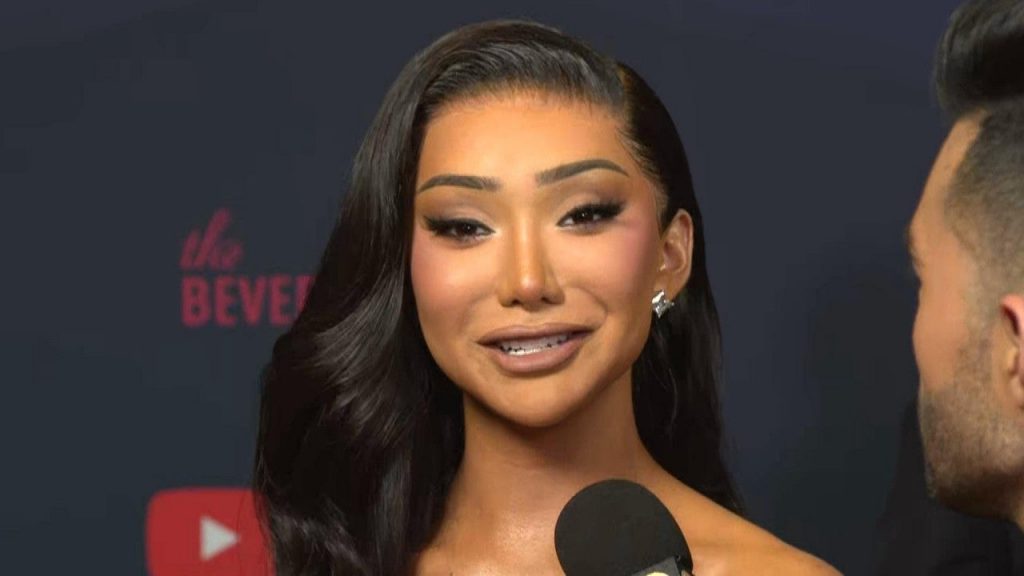 Nikita Nguyen, aka Nikita Dragun, is a beauty YouTuber who gained success and a following on the platform after coming out as a trans woman in 2015. She has collaborated with a number of brands and launched her own cosmetics line in 2019. Dragun has 1.9 million followers on Twitter, 9.1 million on Instagram, 13.6 million on Tiktok, and 3.65 million subscribers on YouTube.
Dragun's rise to online fame has been accompanied by immense criticism. She's been accused of "blackfishing," or artificially darkening her skin to appear racially ambiguous or of a different race. She was called out for cultural appropriation after wearing box braids to New York Fashion Week. And she garnered tremendous backlash with her tweet: "what race is nikita gonna be today?" (For the record, the Begian-born American is of Vietnamese and Mexican descent.)
But it was quarantine that truly sealed Dragun's fate in the public eye. At the height of the pandemic, she was frequently spotted in public not wearing a mask. Critics accused her of being irresponsible, considering her enormous audience of young, impressionable fans. Unperturbed, Dragun went on to attend and host parties with other influencers in total defiance of public health and safety guidelines.
6

Gabbie Hanna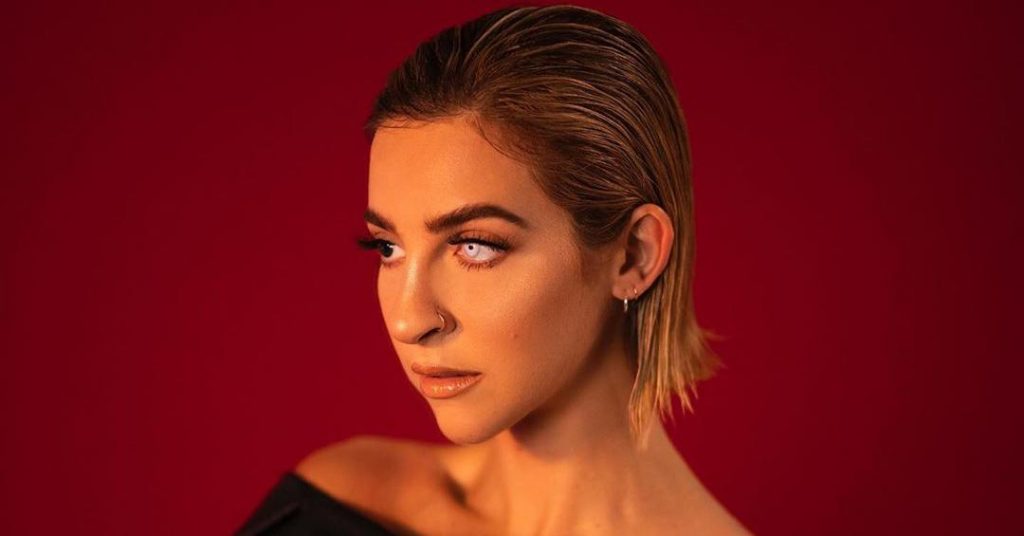 Gabbie Hanna has long been considered one of the more annoying YouTubers. This reputation comes from years constantly inserting herself into other people's drama. Her subscriber base is rapidly dwindling (30,000 lost fans in May 2021 alone), with recent video posts receiving a mere 250,000 views, a tenth of the traffic she'd enjoyed just one year ago.
And she has no one but herself to blame. She received harsh criticism for making a video about a classmate who died of a drug overdose without first consulting the family. She promoted "amazing, high-quality, can't-even-believe-it, great" makeup brushes that were junk. She tweeted, "If I could be any animal I'd be a beyonce." And she told Jason Nash (see above) that his then-girlfriend Paytas had herpes.
But the drama that brought the most criticism down on her occurred in 2019 and is still being talked about.
When Hanna's ex-friend and fellow YouTuber Jessi Smiles accused ex-boyfriend Curtis Lepore of raping her in 2013, Smiles claimed that Hanna remained in contact with Curtis despite the fact that he later plead guilty to felony assault. Fans labeled Hanna a "rape apologist."
Recently, Hanna has been posting a series of YouTube videos attempting to tell her side of the story and rebuke what she claims are lies and false rumors. "Who didn't I apologize to. I gave Jessi Smiles an apology. I gave Beyoncé an apology. It feels like I'm always dishing out apologies and I've never once received one, and that to me feels a little chaotic."
She's not very good at apologizing. It's pretty safe to say that she's being cancelled.
5

Ryland Adams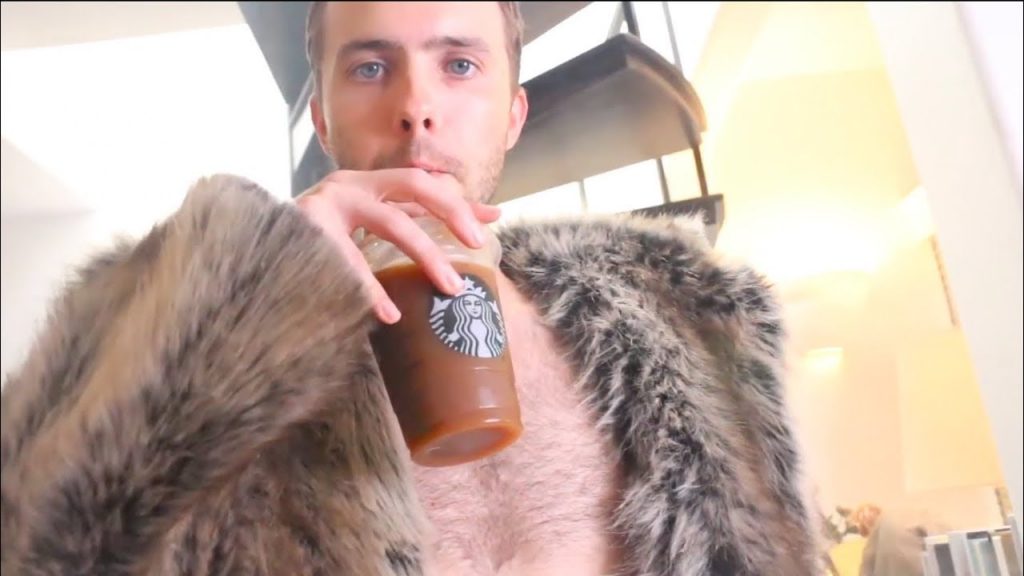 Ryan Adams, better known as Ryland Adams, is the partner and collaborator of YouTube's disgraced superstar Shane Dawson. Following Dawson's 2020 fall from grace (more on that in #2 below), the couple retreated to their multi-million dollar home in Calabasas. While Dawson wisely stayed out of the public eye, Adams went on to start a podcast with a friend. The podcasters give unsolicited opinions about other celebrities and pop culture.
It was on this forum that Adams commented on a situation involving YouTubers Trisha Paytas and Jeffree Star, two of the couple's closest friends. (Star is #3 on this list.) During an Instagram live stream, Star's hairstylist went on a derogatory rant about Paytas. In turn, Paytas responded by denouncing the stylist and criticizing Star and Dawson for associating with him.
Adams publicly defended his fiancé, and this did not sit well with Paytas. She responded, this time attacking Adams personally and expressing all of the reasons that she thought he was a bad person and "literal scum of the earth." Fans sided with Paytas and slammed Adams, who has been unable to bounce back in terms of views and subscriber count.
Warning: Don't diss Trisha Paytas, especially when your boyfriend is the seriously disgraced Shane Dawson.
4

Tati Westbrook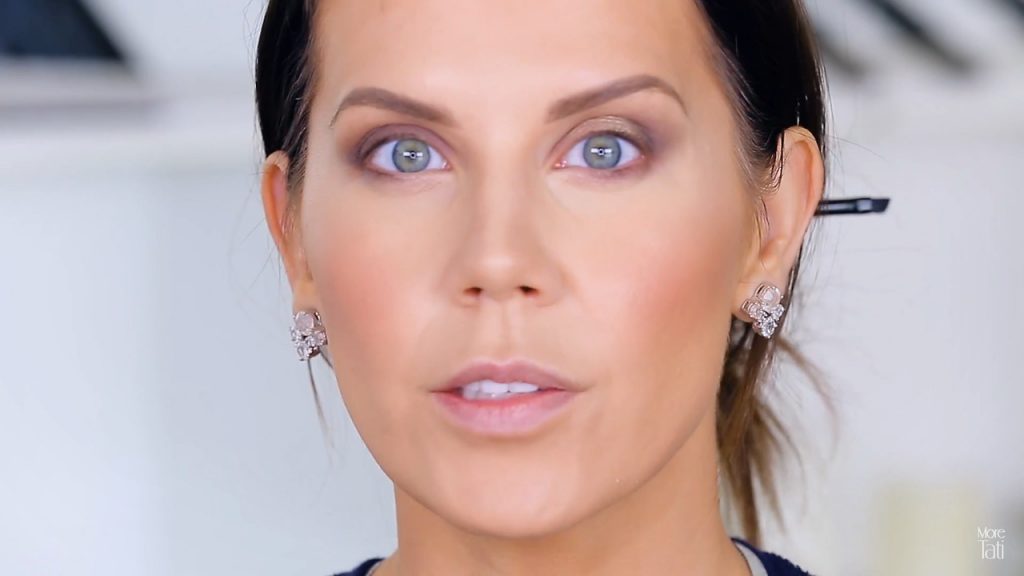 There was a brief time when Tati Westbrook was considered one of the most genuine YouTubers on the platform. The beauty guru, widely regarded as the mother of the beauty community and currently worth $13 million, centered her brand around makeup tips, tutorials, and reviews. She managed to stay in her lane and was respected for keeping out of drama within the beauty community.
Until May 2019, that is. All hell broke loose when Westbrook posted an unprompted exposé on fellow beauty influencer James Charles (who tops this list). It was nothing short of shocking, considering the fact that Westbrook had been seen as a mentor and mother figure to Charles.
In her video, Westbrook alleged that Charles was a sexual predator who went after straight, underaged men. Charles followed up with a response video, debunking Tati's allegations and turning the tables around in his favor. (Meaning that he ultimately retained and gained followers while she lost them.)
Westbrook deleted the video, vanished from the internet, and came back a year later to post another video. In this followup, Westbrook backtracked on her earlier statements, apologized for them, and claimed that Jeffree Star and Shane Dawson had manipulated her into making the video denouncing Charles.
More recently, Westbrook deleted her apology video, following additional allegations against Charles that suggest she may have been right in the first place. At this point, fans don't know what to think or believe.
What we do know is that Westbrook probably shouldn't be trusted.
3

Jeffree Star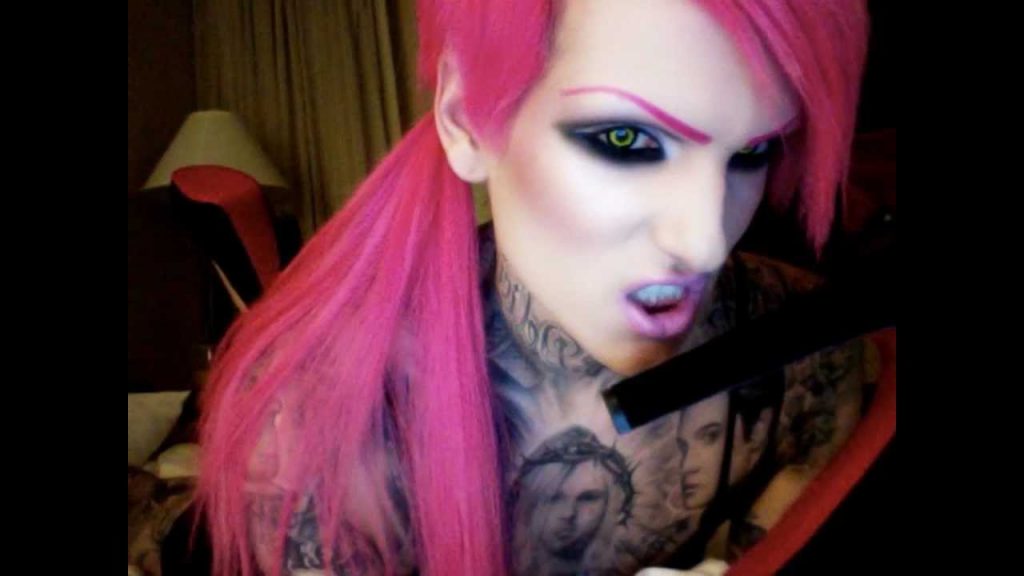 Jeffrey Lynn Steininger, aka Jeffree Star, is one of the highest paid, most influential, and perhaps best known creators on the platform. In 2018, Forbes reported that Steininger made $18 million from his YouTube endeavors alone.
Star is a makeup artist, entrepreneur, former singer/songwriter, and the founder of Jeffree Star Cosmetics. He is recognized for his controversiality and for involving himself in some of the biggest scandals on the internet, including the Westbrook/Charles drama mentioned in #4. Star supported Westbrook publicly, only to have her make a video a year later claiming he forced her to make the hit piece.
In 2020, following an insanely successful makeup palette/YouTube collaboration with Shane Dawson that earned them millions, Star found himself in the hot seat once again. This time, it was for his past behavior. Star made multiple apologies for his use of racial slurs and derogatory remarks about minorities. He also apologized after his former website resurfaced, featuring swastikas and images of Star engaging in self-harm.
The apology videos were not well-received, and they were quickly followed by more scandal. Jeffree Star Cosmetics has since been accused of paying thousands of dollars in hush money to victims of assault and sexual assault by Star.
Following a car accident in April 2021, Star and his friend were hospitalized in Wyoming. Star has recovered but recently announced he will be leaving his LA mansion. When you get to the top, there's nowhere to go but down. But Star will be fine: He's worth $200 million.
2

Shane Dawson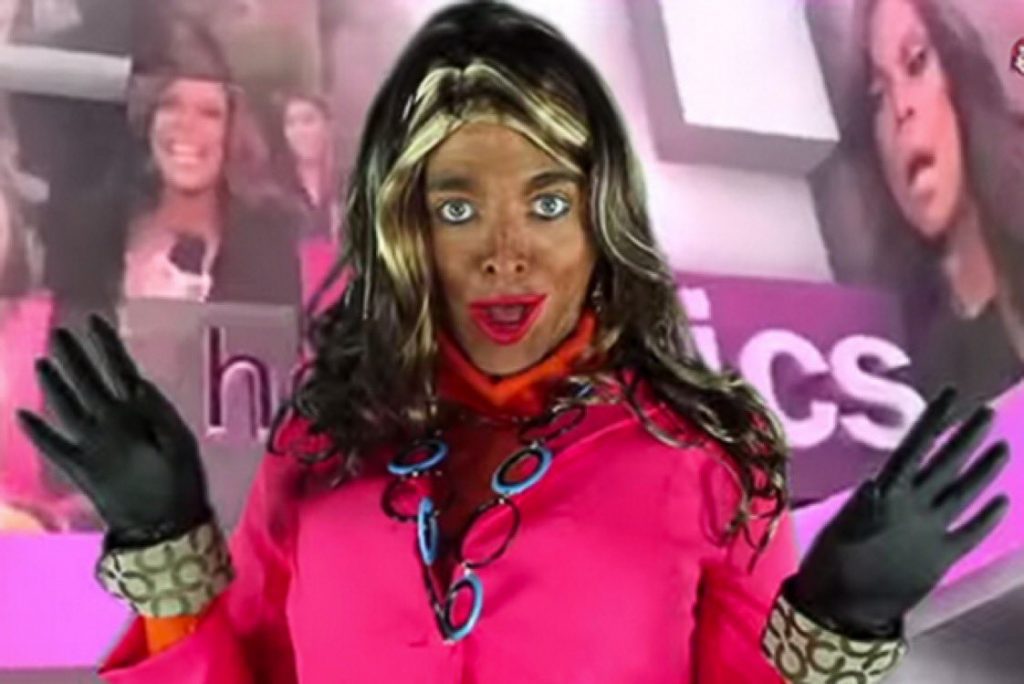 Shane Dawnson was once the king of YouTube, completely reinventing the genre of online videos. Dawson's various documentary series were some of the most viewed content on the platform, reaching an average of 20-30 million views per video. He became a best-selling author with books like "I Hate Myselfie," featuring essays about his personal struggles. But it was his YouTube series and collaboration with Jeffree Star on the Conspiracy makeup palette that made him a rich man. His current net worth is $12 million.
It all came crashing down in June 2020. Video footage and recordings of Dawson performing in blackface, using racial slurs, making jokes about pedophilia, and engaging in sex acts with his cat resurfaced on the internet. This prompted Dawson to make an apology video that was not well received at all. He even apologized to James Charles for his involvement in the Westbrook/Charles scandal, despite describing Charles as "egocentric" and "power hungry" on Twitter only a week prior.
Just hours after his apology was posted, musician Jaden Smith (son of Will Smith and Jada Pinkett Smith) accused Dawson of sexualizing his sister Willow Smith. He expressed how "disgusted" he was after seeing a video of Dawson pretending to touch himself in a sexual manner while looking at a poster of his then 11-year-old sister. Pinkett Smith also responded, tweeting "I'm done with the excuses."
Monetization is currently suspended on all three of Dawson's YouTube channels. He has not posted a video in over a year, and it is not known if he will return. He and Ryland (#5 above) remain uncharacteristically quiet.
1

James Charles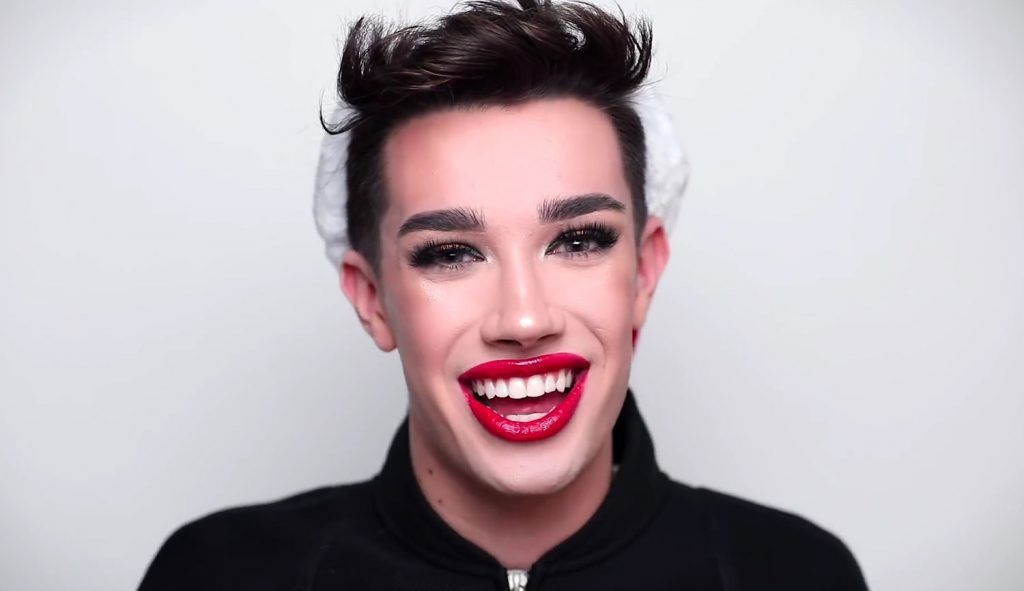 When it comes to YouTube controversies, James Charles has it all. After becoming the first male CoverGirl model and landing an appearance on The Ellen DeGeneres Show, Charles went on to grow a fan base of over 25 million people on YouTube. His influence extends to Instagram as well as Tiktok, where he has a whopping 36 million followers.
While the beauty influencer is talented, controversy follows him wherever he goes. In 2019, fellow makeup guru and Charles' mentor Tati Westbrook released a video accusing Charles of predatory behavior toward young, straight men. As a result, Charles lost 2.6 million subscribers in just three days. He posted a follow-up video in which he debunked Westbrooki's claims and not only regained his lost followers but increased his fan base significantly. .
But the scandal did not go away. As 2021 came around, multiple underage boys accused Charles of grooming: sending the victims unsolicited nude photos and pressuring them into sexting with him. Makeup brand Morphe has since cut ties with Charles, and YouTube has demonetized his channel. His current net worth is $22 million.
Top 10 Shocking Things Your Child Sees On Youtube
About The Author: Mary Fetzer is a freelance writer, editor, and content strategist.