10 Celebrities Who Got Their Start in Adult Entertainment
September 17, 2021
Sometimes referred to as the other Hollywood, the worlds of adult entertainment and mainstream Hollywood have always been clearly divided. You may occasionally get a Ron Jeremy or Sasha Grey who can transition into a semblance of a mainstream acting career, but often they will not be household names. At most, some will transition into the world of the B-Movies or cult classics (such as stars like Traci Lords). But there are a few rarities who started in adult entertainment and managed to transition into a successful career in the mainstream. The following 10 celebrities are among those select few.
Related: Top 10 Titillating Facts About Pornography
10

Larry Hankin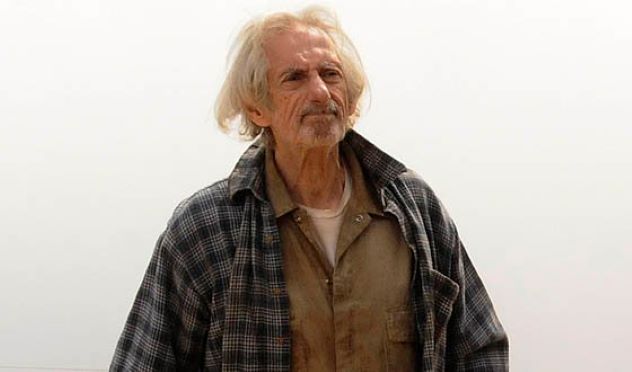 Odds are, the name Larry Hankin may not ring a bell. Acting since the late '60s, Larry Hankin has over 100 acting credits to his name. With featured roles on shows such as Breaking Bad and memorable guest-starring roles on shows such as Seinfeld and Friends. In fact, he is the only actor besides Brian Cranston to have a role on Malcolm in the Middle, Seinfeld, and Breaking Bad. He also has a lucrative film career, sharing the screen with acting legends like Clint Eastwood and roles in smash comedy successes, including Billy Madison.
Yet, one of his earliest roles was a non-sex role in the 1977 pornographic film China de Sade. Directed by noted adult film director Charles Webb, the film follows a Chinese spy played by Linda Wong as she becomes involved with a den of sadists. Hankin appears in the film as an agent (credited under the name Lance Hunt). Unfortunately, there is not much info available about the film to explain how he wound up in it. However, he is not the only future mainstream actor to appear in a non-sex role in a golden age adult film.[1]
9

James Hong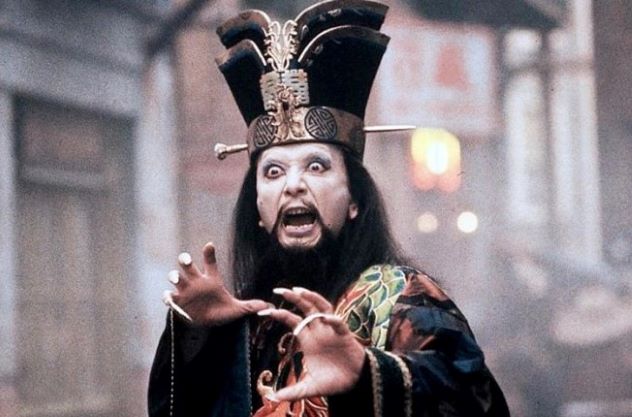 James Hong has managed to accumulate an impressive legacy with over 400 acting roles. Well known as both an actor and voice actor, there is no shortage of well-known characters. Arguably best known as the lead villain Lo Pan in John Carpenter's Big Trouble in Little China and a memorable guest role on programs such as Seinfeld (an odd recurring theme thus far). To younger audiences, he may be best known for his voice work in Jackie Chan Adventures and Kung Fu Panda.
Among his hundreds of credits is a non-sex role in the 1974 adult film China Girl (credited as Y.C. Chan). Besides sharing the screen with golden age starlet Annette Haven, not much is known about his involvement with the film. He also happened to appear in an unrelated 1987 film entitled—ironically—China Girl. Even more curious is that he wasn't a struggling actor by this point as he had already been active for 20 years. In the same year, he appeared in the critically acclaimed classic Chinatown (granted, it was as a butler).[2]
8

Simon Rex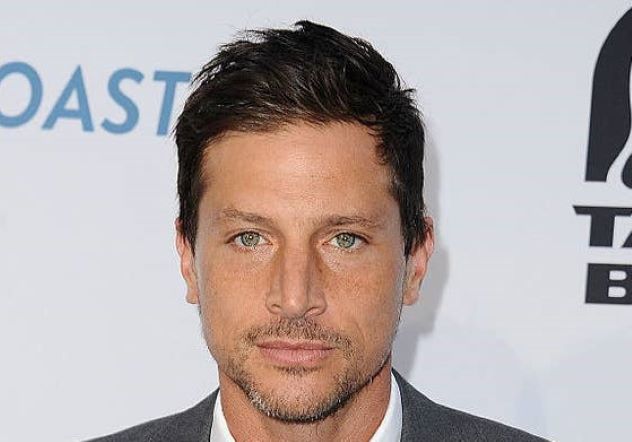 While not a household name, Simon Rex has nonetheless proven himself as a capable comedic actor. Anyone from the '90s might remember him as an MTV VJ. He's mainly remembered nowadays for his work on shows like What I Like About You and in films such as the Scary Movie franchise. He has even gained a more recent following on internet platforms such as Vine.
Yet before all that, before he even planned on being in entertainment, he was just a young man with responsibilities. At 18, while working as a busboy and helping take care of his girlfriend and her child, he found himself in need of cash for rent. His girlfriend, already working in the adult business, set up a few shoots for him. These adult flicks, all solo masturbation videos, credited him under the name Sebastian (a name bestowed upon him by the director). Since then, he has managed to establish a decent acting career, with those three videos being his only entries into the adult business (outside of their uses in compilations).[3]
7

Sibel Kekilli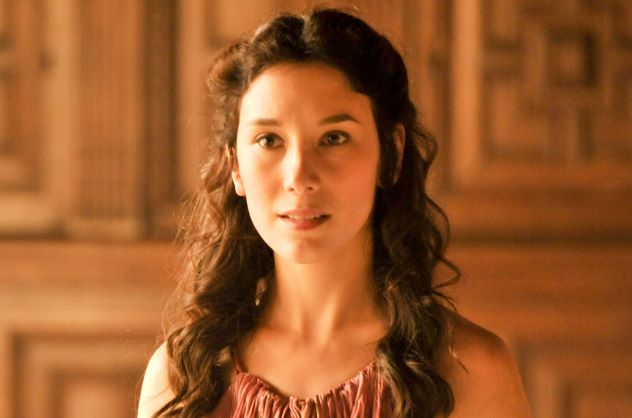 Premiering in 2011, Game of Thrones was a cultural phenomenon, turning several of its stars into household names. Sibel Kekilli played the character, Shae for 20 episodes across the first four seasons. While she may not have been a central cast member, she was among the more prominent recurring characters. Given Game of Thrones' penchant for sex and nudity, it should come as no surprise that they cast a few adult entertainers.
The difference between Sibel Kekilli and the others, though, is that she had long put her pornographic career behind her. Active for only about six months between 2001 and 2002, she starred in only a few adult films before being discovered by a casting director in a mall. This led to her casting as one of the leads in the German drama film Head-On. Sadly, the attention the film brought her led to her being outed for her past, causing her parents to cut off contact with her. Luckily, a series of successful roles led to her continued success as an actress before finally being cast in Game of Thrones.[4]
6

Wes Craven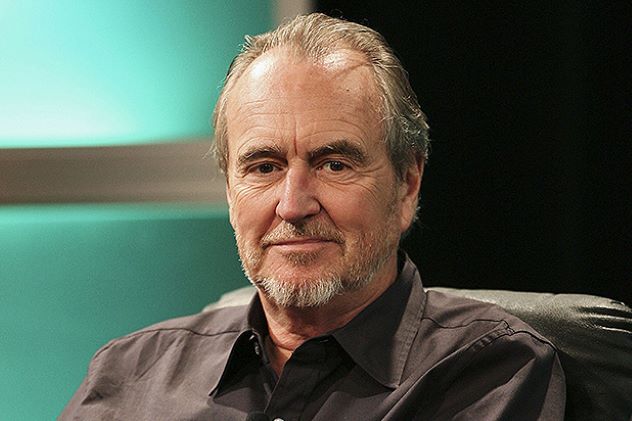 Hailed as a Master of Horror, Wes Craven made a splash within the film industry with his controversial success, Last House on the Left. From there, he built a reputation as a horror director with successful franchises like Nightmare on Elm Street and Scream. Craven even branched out of horror to direct the musical drama Music of the Heart (nabbing Meryl Streep another Oscar nomination). This, however, is not his only directorial effort to deviate from the horror genre, as before he was an established horror name, he tried his hand at another genre.
Per his own words, he left his studies to work within the adult film industry. He directed several films under different pseudonyms, sometimes even appearing in non-sex roles. His earliest credited role in the International Adult Film Database is the 1972 film It Happened In Hollywood (the same year as his film debut). Between his first film and the follow-up, The Hills Have Eyes, he is credited for two other adult films, directing one in 1975 under the name Abe Snake. His involvement within the adult industry would explain the appearance of prolific pornographic director and actor Fred J. Lincoln within his film debut as one of the lead villains. He also isn't the only future prolific director who got his start in the adult industry.[5]
5

Francis Ford Coppola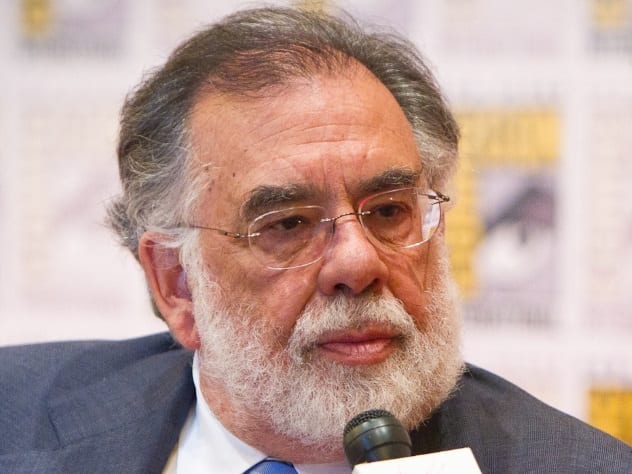 Francis Ford Coppola is one of his generation's most respected and influential directors, creating classics such as The Godfather films and Apocalypse Now. With several Academy and Golden Globe awards, you may be hard-pressed to remember a time when he wasn't a household name. Yet, in the early 1960s, he was a struggling artist with only 10 dollars. Having no other choice, he took a stab at directing skin flicks.
Raising $3,000, he wrote and directed the short film The Peeper featuring Playboy playmate Marli Renfro. Finding distributors was a difficult task, and he was asked to combine his short film with another Marli Renfro nudie western film titled The Wide Open Spaces, creating a new softcore comedy out of the two titled Tonight For Sure. This led to him helming another cut and paste job on what would become a 3D skin flick entitled The Bellboy and the Playgirls. Like his first one, he edited an existing film with new footage to create a new movie. Coppola himself has never been ashamed of the works, admitting that it was the only way he could make a film at the time.[6].
4

Shel Silverstein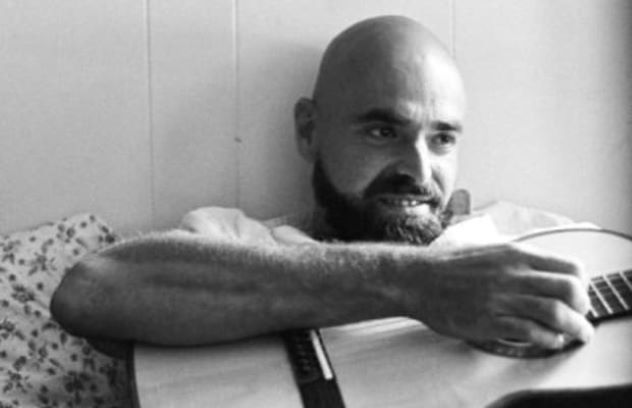 For any kid growing up since at least the '70s, odds are you instantly recognize the name Shel Silverstein. Whether it's his book The Giving Tree or any of his collections of poems, his work is a staple of many childhoods. For being such a renowned children's entertainer, some may find it weird to learn exactly where he first achieved success.
His cartoons once graced the pages of Playboy. However, he wasn't simply an occasional artist; he became one of the leading cartoonists for the magazine in 1957. They sent him around the world to document what he saw in a segment titled "Shel Silverstein Visits." Despite their comedic nature, the cartoons touched on very adult subjects. More intriguing is that they featured illustrations of Silverstein himself engaged in NSFW activities such as bathtub orgies or haggling with sex workers. His signature style and humor are still apparent from these illustrations, but they are a far cry from the more kid-friendly work he would become more well known for.[7]
3

Cameron Diaz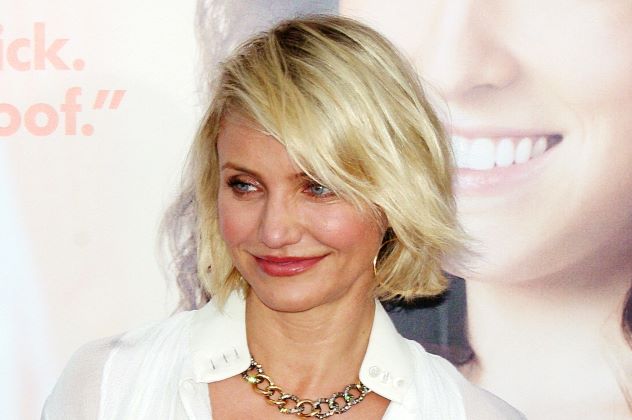 Modeling since the age of 16, Cameron Diaz first became known to audiences for her leading role in the 1994 hit The Mask. Several notable films followed, including the box office success Charlie's Angels. But before her film debut, at the age of 19, she participated in a topless S&M leather lingerie photo and video shoot. While the story behind the shoot is obvious (she was simply a model with no aspirations of an acting career at the time), the story after her fame is far more notorious.
In 2003, the photographer, John Rutter, approached her and demanded 3.5 million dollars to prevent their release, or he would sell to other prospective buyers. Not wanting to give in to the blackmail, she instead ended up suing him. Despite her attempts at preventing their release, they wound up being distributed on a Russian website with the title "She's No Angel" (attempting to capitalize on her success with Charlie's Angels). Despite his pleas of innocence on the publication, Rutter was sentenced to more than three years in jail for attempted grand theft, forgery, and perjury.[8]
2

Jackie Chan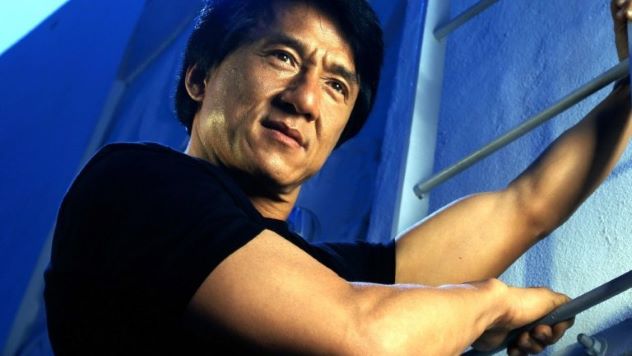 Jackie Chan likely needs no introductions. Whether you knew him from his Hong Kong films or discovered him through his American work, you know who he is. Chan is a man of many titles such as actor, martial artist, stunt man, singer, and various other roles. But early in his career, he could add pornographic actor to it—sort of.
You see, in 1975, Jackie Chan was still just an uncredited extra/stuntman in the Hong Kong film industry. As such, he had no choice but to star in the Hong Kong sex comedy film All in the Family. While the film itself would be seen as softcore at most, Chan himself views it as pornographic. It features one of his only sex scenes and is notably way more risque of a role than those he would come to be known for. Luckily for Chan, he would achieve box office success by 1978 with the release of Drunken Master, and the rest is history.[9]
1

Sylvester Stallone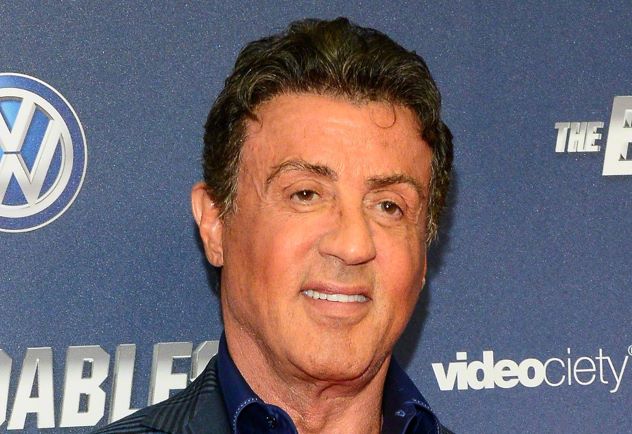 Sylvester Stallone may be in one of the most well-known celebrity adult films to have ever existed, which is only fitting as he is one of the biggest stars to have ever lived. He quickly established himself as a leading man and star, bursting onto the scene with the critically acclaimed classic Rocky. Despite his meteoric success after Rocky, there was a time when Stallone was simply a young man in need of money. After being evicted from his apartment, he wound up homeless and sleeping in a bus station.
During this time, Stallone came upon a casting notice for the softcore film The Party at Kitty and Stud's. Feeling that his only other option would be to rob someone, he chose to take the $200 pay for two days of work instead. While the film would have probably just wound up a forgotten softcore movie of its era, his unexpected success caused the filmmakers to try and capitalize on his newfound fame. Offering him the chance to buy the rights to the film, Stallone refused, saying that he wouldn't purchase the film for two bucks. Instead, retitling the film The Italian Stallion, the filmmakers attempted to present the film as being more hardcore than it was, even inserting new hardcore sex scenes.
From starring in a softcore film to getting an Oscar nomination in only a few years (and becoming the only actor to star in a number 1 box office film across five decades), Stallone has come far from where he started. Also worth noting is his small role in an erotic off-Broadway play entitled Score, where he played the small part of a telephone repairman, a role which he sadly did not reprise for the 1974 film version.[10]